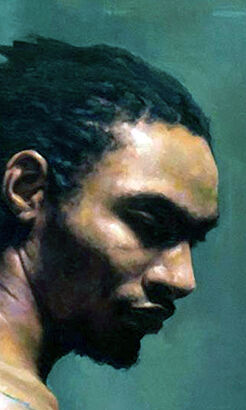 Koro Tainama is a male nyreen human, native of Nyree island.
He is a woodsman and the husband of Isabele Doria Tainama. Together, they had a deformed son called Raipe who got sacrificed during the curse that befell the island.
His skin is dark and his eyes green. He is covered in body painting and several piercings and stud tattoos.